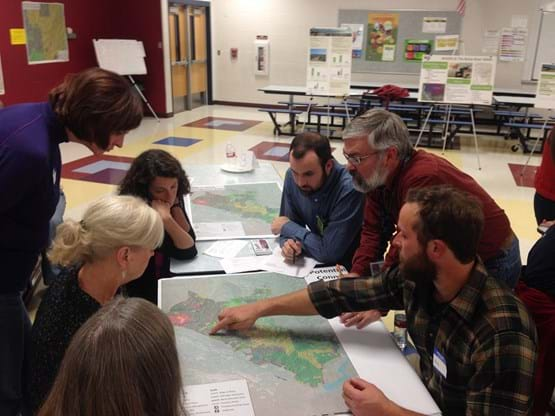 A 10-Year Management Plan for the Ridge to Rivers Trail System is the result of more than nine months of public input and discussion, research, and field observation. Thousands of people throughout the community contributed to the creation of the 10 year plan. The intent of the planning process was to create a community supported, sustainable, actionable plan that will guide the trail network and the trail community forward for the next 10 years. More specifically, the Ridge to Rivers 10-Year Trail Management Plan:
Establishes a vision for the Ridge to Rivers trail system.
Provides data and trends context for trail-related decision making.
Guides future trail management and development by setting clear goals and a range of possible strategies and polices to achieve those goals.
Identifies priority actions for implementation.