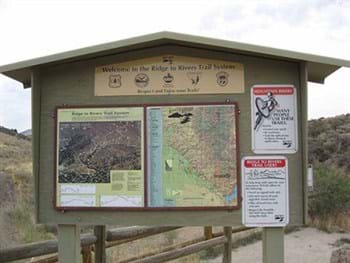 Pooling Limited Resources
The success of the Ridge to Rivers partnership is based on the concept of sharing funding and expertise. By pooling limited funds and specialized knowledge, this partnership effort can accomplish community goals while using tax dollars efficiently.
Citizens and Landowners are Part of the Team
Many landowners and citizens have given time and energy to achieve the goal of an interconnected system of trails and open space. With so many of the existing trails crossing private lands, the landowners have been an important partner in creating what has become a critical element of this valley's quality of life. Our hats are off to those landowners who have shown vision and cooperation to help make our community unique. Volunteers are also an important part of the maintenance of the trails. Over 2,000 volunteer hours are applied each year in caring for the foothills - a sure sign that this area is important to Treasure Valley residents.